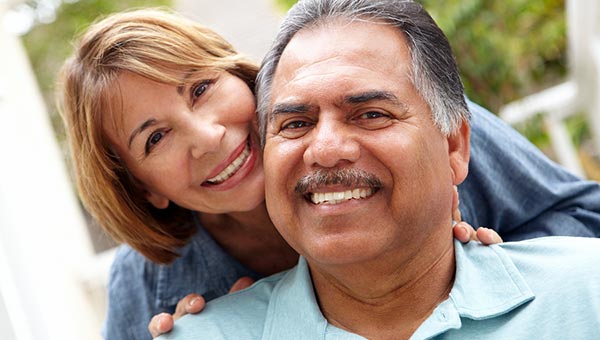 Custom Partial & Complete Dentures at Dental Care Center
If you have multiple missing teeth, your dentist may recommend the use of a partial or complete denture as a replacement.
Partial dentures are removable appliances that provide tooth replacement when teeth have been lost due to disease or trauma. The partial denture is composed of a metal or acrylic base mounted with "false" replacement teeth. It may have clasps to attach to remaining natural teeth to hold it in place, or, it may be retained by attachments to dental implants that are anchored in the jaw bone.
Complete dentures are removable appliances that replace all of the teeth in an arch. In most cases, complete dentures are the last option considered. Keeping your natural teeth, whenever possible, is a better investment over a lifetime. On average, denture patients replace their dentures every 5-7 years due to changes in the jaw bone and soft tissue after extended wear.